So tempted by these beauts!!
Considering these as a treat halfway through my no swearing campaign?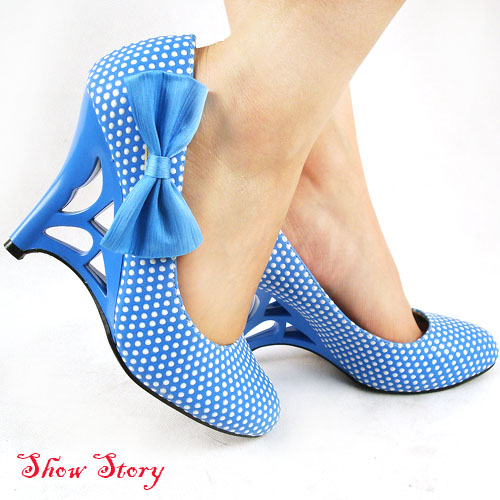 I love these structured heels and dainty dots - there are so many crazy structured heels about at the moment from stores such as NastyGal but these are a little more subtle.... and not sky high!
Have I mentioned that
NastyGal
now have a $15 international shipping flat rate?
I know that my bank balance is going to take a battering.
(Remember its a rather important Birthday of mine soon...)
A little pretentious yes, but so hot!
Ok, so there's a harlot edge to this skirt but with soloured or printed leggings I think this is awesome. How ever I know if I saw anyone other than a friend wearing this I'd say they look like a stripper....
These are impossible to walk in and I have had MANY embarrassing trips in rocker shoes but they add height, style and are soooo comfy! (If you stand in one place on an even surface.)
Yup, More LBD's. Can you tell black is my favourite colour?
These leggings are so snazzy! Glam glam!
Batwing sleeves and a cheeky cut out back to distract from a sizable bottom - perrrrfect!
Double stacked heels? Love.
Doubling as a bracelet and easy to string around your neck on a night out... plus ankle support. Score!
All the models look awesome in these. I might look too butch but these are so cute with leggings and oversized layers.
Want.


I'm a size 7UK shoe if you are feeling generous.